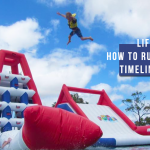 HOW TO RUN A FACEBOOK TIMELINE SWEEPSTAKE CONTEST WITHOUT BREAKING THE RULES
A Facebook Timeline Contest is a great way to increase engagement and reach of your Facebook Page and increase Page Likes and Brand Awareness. But there are some things you need to do to make your timeline contest successful and to make sure you don't breach Facebook's Guidelines.
I've run probably 30+ Facebook Timeline Contests for clients in my time, so I've learned a few things from trial and error. Below are the steps I have refined when running Facebook Timeline Contests for my clients a live example to inspire you.
But first here are some things to be mindful of:
Don't break Facebook's Rules (https://www.facebook.com/page_guidelines.php):

you can ask them to LIKE the contest Post
you can ask them to COMMENT to the contest Post
you can't make them LIKE your Page
you can't make them SHARE your Page or Post
you can't make them leave a REVIEW
you can't make them TAG a friend in your Post

You can't change the image after you've published the contest post, so make sure it's perfect before posting
You can't edit a post that has had Facebook Ads running, so make sure the wording and links in the post are perfect before promoting
Optimise the image for Facebook Ads use the optimum size with not much text otherwise your ad won't get approved (or will have very low reach)
Prime your audience – The more activity you can stir up on your Page in the days before you run the contest the better results you will have. Try posting a few posts advising Fans that you will be running a contest soon, maybe even something like "We're thinking about running a contest for our Facebook Fans to win xyz. What do you think?" Maybe even do a video post to tell fans of your plans.
Make sure the prize is relevant and attractive to your target audience otherwise you'll be attracting people that just want to win the prize and not people that could potentially be customers
Don't rush to promote the contest post, let natural organic activity happen before promoting to help reduce the cost of paid advertising
Don't run a contest for too short or too long, leave enough time to promote, but don't drag it out. Ideally 7 days depending on the value of the prize
What type of contest will you run? A 'sweepstake' contest is one where you randomly select a winner, the easiest ones to run because it's the luck of the draw
STEP 1 – IMAGE:
Design an eye catching image 1200px x 826px with less than 20% text (divide the image into 5×5 cells and only have text inside 5 of those cells) this will ensure it is optimised for Facebook Ads when you're ready to run paid advertising to promote your contest. Alternatively you could create a video and use that instead of the image. A video would be great because you'll be able to re-target people who watched the video to enter the contest or to promote other content.
Example: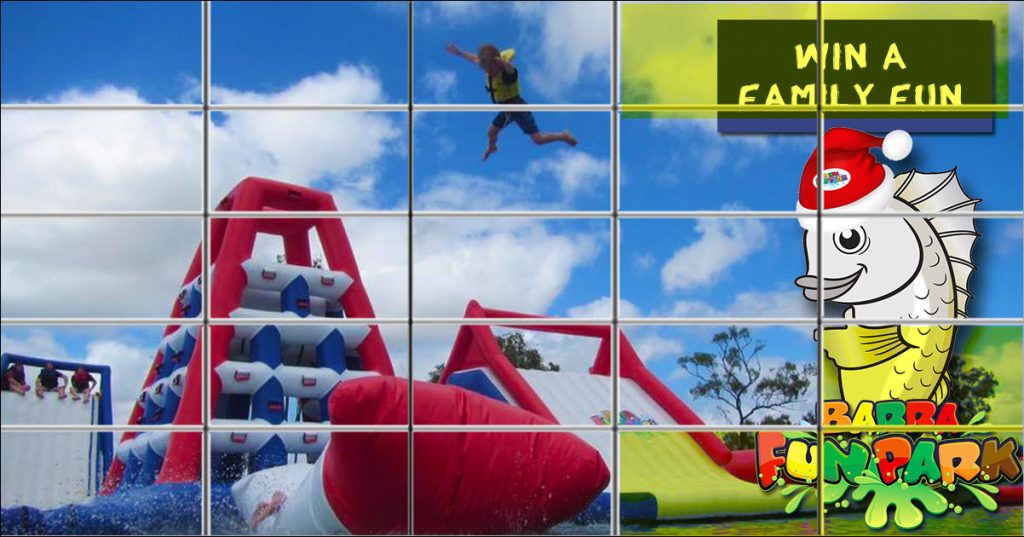 STEP 2 – POST:
Draft the message you want to include in the contest post – it needs to have all the steps detailed and a link to the terms and conditions. (Don't post this yet, it's just a draft). Be mindful of Facebook Rules on running Timeline Contests and what you can and can't ask them to do. (Note that you can't edit a post that has been promoted by Facebook Ads, so make sure everything is working perfect before you run ads).
TIP: I highly recommend you ask them to LIKE and COMMENT on the contest post, and if you're keen, ask them to use the emoticons for even better results.
Example:
---
**Enter Now to Win a Family Pass** Like this Post AND Comment below to enter for a chance to win a Family Fun Pass for 2 adults and 2 kids to Townsville Barra Fun Park worth $89.
The contest will end at 5pm on Friday 30th December, 2016 and the winner will be randomly selected and published on our Facebook Page.
Don't forget to tell your friends about the contest so they can enter too.
Fine Print: by entering you agree to the competition terms and conditions – <<insert Facebook Notes of your Terms & Conditions permalink here>>
---
STEP 3 – TERMS AND CONDITIONS:
Draft terms and conditions to help you control the contest and to comply with Facebook's Rules. You can do this by creating a Facebook Note (https://www.facebook.com/help/488014787881885/) with the Timeline Contest terms and conditions or a page on your website would work too.  You'll need to create a version of your contest post image that is 851px x 315px to use as the banner of the Facebook Note.
Example:
---
Facebook Timeline Sweepstake Contest
To enter this contest follow the instructions as detailed in the contest post on our page.
The winner will be randomly selected from the verified entries.
The chosen winner will be final and no correspondence or negotiation will be entered into.
To win, the entrant must be a fan and have LIKED the Page at the time of redeeming the prize.
The prize will be as described in the contest post and will not be redeemable for cash.
The competition will close at the time advised in the contest post.
The winner will be chosen and notified as a comment to the contest post within 2 hours after the closing time.
The winner will have 24 hours to acknowledge winning the prize, or another winner will be drawn randomly from the entries.
The winner will be advised by a post on our Timeline and a private Facebook Message is available.
The prize will need to be redeemed within 6 months and during normal operating hours.
This contest is not connected or administrated by Facebook.
The owner of the page reserves the absolute right to remove any comments/suggestions they feel to be: Offensive; Irrelevant; Spam; or made by using fake profiles. 
Feel free to share the contest post with your Family and Friends so they can enter as well.
Please don't enter here, you need to enter on our Facebook Page – Here's the link to the contest post on our Page Timeline:  <<insert Contest Post permalink here>>
---
STEP 4 – PUBLISHING YOUR TIMELINE CONTEST:
Now you have all the components drafted, do the following:
Publish the Facebook Note with the Terms & Conditions (it won't have the link to the post yet)
Copy the permalink of the Facebook Note and paste into your draft post (you can use Goo.gl or Bit.ly to shorten the link and track clicks)
Copy, paste and publish the Post and the image on your Timeline
PIN the contest post to the top of your timeline so people can find it easily
Copy the permalink of the contest Post and paste in to the Terms & Conditions Facebook Note
Add a comment on the Facebook Note under the Terms & Conditions to remind people not to enter there, but to enter on the Facebook Page and include a link
Now share the post through your personal Facebook Profile (use this to test that everything is working correctly, on both desktop and mobile, ask friends to check it for you, they are more likely to tell you if something isn't working, also the engagement will help keep the Facebook Ads costs down)
Wait until there's some activity and social proof, and after you are certain that the text image and links are all correct
Then click 'Boost' next to the post on the timeline and boost it targeting just your existing Facebook Fans and their friends (leave this ad for about 24 hours before running the Ads Account ad)
Wait until there's some more activity (again the more active a post is organically the cheaper your Facebook Ads will be)
Then log in to Facebook Ads Manager and select BOOST POST as your goal is to increase engagement on the post and select an audience (could be Custom Email Audience, Website Visitor Audience, Lookalike Audience or simply a well targeted Interest Audience if you don't have any custom audiences to target.)
HERE'S SOME SCREENSHOTS TO HELP YOU:
Facebook Timeline Contest Post:
https://www.facebook.com/TownsvilleBarraFunPark/photos/a.177738635631441.44893.177678585637446/1305413902863903/ (click link to view)
Terms and Conditions:
https://www.facebook.com/notes/townsville-barra-fun-park/facebook-timeline-sweepstake-contest/1305415986197028 (click this link to view)
Screenshot of comment on Facebook Note:
To stop people posting on the actual terms and conditions page instead of the contest post, put a little message in the comments like this.

STEP 5 – COMMUNITY MANAGEMENT:
Your contest Post will take time to manage (especially if you have high engagement). Here are things to do:
Watch your post consistently (or at least 3 times a day depending on engagement)
LIKE every comment that is posted
Take the time to REPLY to comments strategically, ask and answer questions, be part of the conversion
STEP 6 – THE DRAW:
Just before the contest is due to close, post in the comments that the contest is closing soon and a reminder to get entries in or to tell friends about it.
Turn off any Facebook Ads you had running.
At the time of contest close, sort comments in MOST RECENT and take a screenshot of the last few comments. This will prove as evidence if late entries complain.
Then use the app Woobox.com to draw the contest winner.
Post the winner's name as a comment to the contest post and try and tag them. Then go and view their Facebook Profile and try and message them that they won.
STEP 7 – TRACK AND MEASURE:
Keep a record of what you do and the results of each contest you run. Over time you'll find what works best for you and your audience, how much time and ad spend you need and what results to expect. Then the next time you run a contest you'll have some great insights to draw from.
THIS EXAMPLE'S RESULTS:
Within 20 mins the example I used in this post reached 1,520 people, 65 Likes and 17 Shares – and that is pure organic (on a Page with 10,000 Likes), even before we shared the post or promoted it with any ads.
The end results of this example will be published soon… stay tuned.