Services
Online marketing your local business is now critical not optional.  Local businesses NEED to be found online to access new clients and customers and to develop a community around their products and services and to foster word-of-mouth referrals and positive reviews.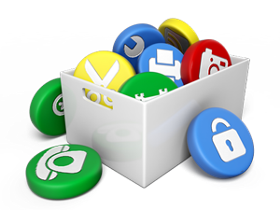 What We Can Offer Your Business
Our primary objectives are to build your online marketing program incrementally to control costs, integrate all the elements for the most powerful effect and greatest results and accomplish this with zero extra work on your part.
Social Media Audit – We can review and analyses your existing social media activities and provide you with a report and suggested strategies, together with our proposal for implementing those strategies for you.   Our fee for conducting this audit and review is $220 (inc GST) and includes a Facebook Page search engine optimisation and $100 off any future service we provide you.
Strategy & Planning – Developing a custom approach for your business to leverage the new online social media and mobile marketing platforms.
Social Media marketing programs – for engaging with prospects and customers on their turf, building your "tribe" of followers and establishing social authority for you and your business.
Online Video marketing programs – for increasing visibility and traffic, ongoing communication with your "tribe" and social authority building.
Local Directory marketing programs – for getting your business locations found more successfully and increasing traffic and sales.
Mobile marketing programs – for getting your business found through mobile devices and for following up powerfully with prospects and customers through their mobile devices.
Automated Follow Up systems and campaigns – for maximizing sales, keeping prospects and customers engaged and turning them into raving fans by following up through email, mobile text and voicemail.
Lead Capture systems and campaigns – for leveraging social media, online video, mobile marketing to drive traffic and capture leads for automated follow up campaigns.
Content Creation strategies, systems and methods – we plan and create articles, videos, tweets, social media posts, site pages, follow up emails, text messages—even voicemails for your business to fuel your ongoing program.
What We Don't Do:
We don't believe one-size-fits-all for social media marketing (or clothes for that matter).  So all our clients get a free customised proposal/quote.
We aren't graphic designers.  What we offer is integration and customisation of your business' images/logos.  But we can outsource any graphic design work at reasonable prices.
We aren't website developers; however, we can create mini-blogs using WordPress.  Blogs are an integral component of any business' social media marketing campaign.  It also gives you a great platform from which to schedule posts and tweets.  PS If you can use Microsoft Word, then you will be able to use schedule posts on WordPress yourself.
Sample Social Media Proposal
We have put a sample of a social media proposal on our site for you to review, but we always create custom strategies for clients. No two businesses are the same.