Can't use Facebook as my Page – Workaround to act as your Facebook Page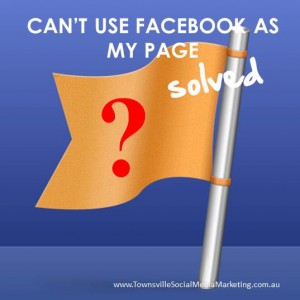 About a month ago (April 2015) I lost the ability to 'use Facebook as my Page' now I only see 'Your Page' when I click on the dropdown.  As social media managers we need to conduct moderation, monitoring and outreach for our business Page clients, so I needed a workaround for viewing the Page's newsfeed, liking other pages as the Page and commenting and sharing as my Page.
I have a feeling Facebook are moving us all towards a one 'sign-in' which will be your personal Facebook Profile, and then you'll need to switch on the fly between 'voices'. Maybe they are doing this to try and eliminate all those fake accounts people and businesses have created to manage Facebook Pages, now you really can only sign-in as you personally on Facebook, but switch on the fly between pages you admin.
Here's what I found (video walk-through at the end of this post).
Can't view your Facebook Page's News Feed any more?
To view Page news feed, view the Timeline and then click on "VIEW PAGES FEED" in the left nav area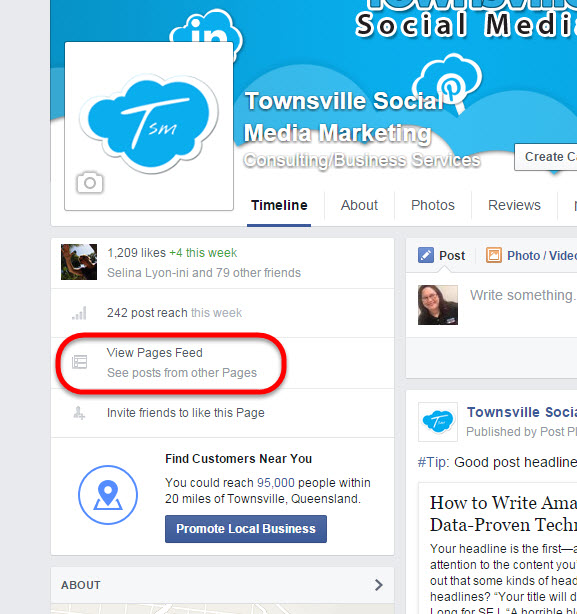 Can't post, like or comment as my Facebook Page?
To change 'voice' and post or comment as page, use the 'voice' selector – (little grey flag or profile icon) at the top right of posts/status updates and select the Page you want to engage as.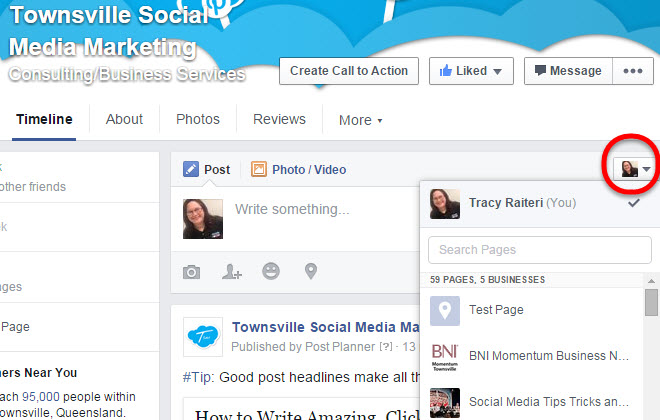 Can't Share someone else's post on my Page's Timeline as my Facebook Page?
When you want to SHARE a post either from another Page or from your own news feed, you will need to:
Step 1. Click on SHARE then select "Share…" don't click on "SHARE NOW" as this will share the post to your personal Facebook Profile not on your Page.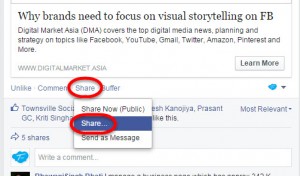 Step2. Then in the next screen click on the dropdown and select "On a Page you manage", then select the Facebook Page that you'd like to share this post to, making sure the "Posting as" shows your Page as well.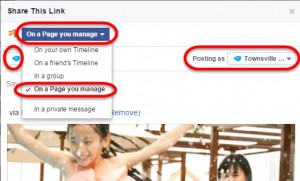 Customise the message and click "Share"
Can't LIKE another Facebook Page as my Page?
To like a Page as your Page, view the other Page's Timeline and click on the '…' and select 'like as your page' and select the page you would like to LIKE the other Page as. (Don't hate me for liking this page 🙂 )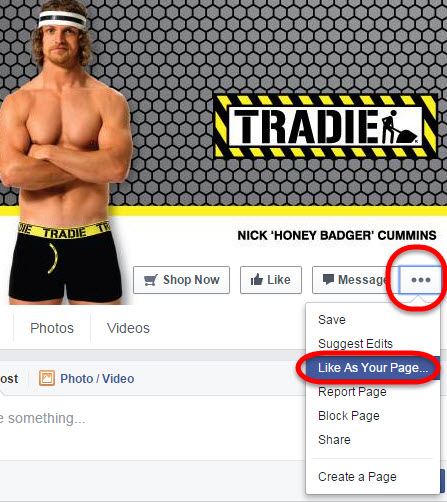 Can't UNLIKE a Facebook Page that my Page has liked?
To unlike a Page to stop that Page's posts displaying in your Page's news feed, got and view the timeline of the Page you want to unlike and click on the '…' and select "Remove from My Page's Favorites".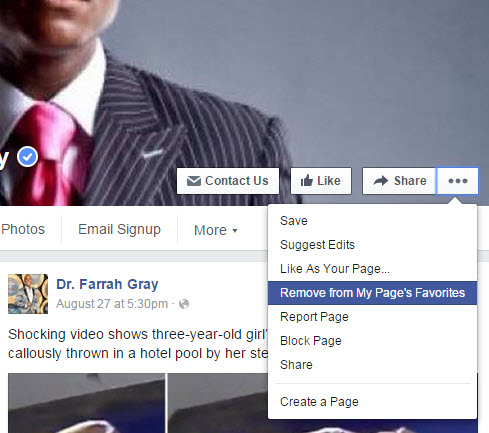 Video Walk-through
30 Responses to Can't use Facebook as my Page – Workaround to act as your Facebook Page