How To Grant Remote Access Using TeamViewer
Providing remote TeamViewer access
There are many collaboration programs out there. But for 'occasional' use TeamViewer has a remote access feature that is free for non-commercial use. Great if you have a friend who thinks they can login to your computer and fix any techie issues you have, [like setting up your domain emails on Outlook] , or even show you how to use a program you're having problems with.
Here are the instructions for allowing secure remote access on the client-side computer:-
On the Client-side computer (that's the computer that needs to be accessed)
Go to http://www.teamviewer.com/en/download/windows.aspx and click on the operating system you use eg Windows or MAC;
Scroll down to "FOR THE INSTANT CUSTOMER" – TEAMVIEWER QUICKSUPPORT and click on DOWNLOAD;
Once the small file is downloaded, click on RUN or INSTALL;
A screen will display YOUR ID and PASSWORD that you need to provide the person you want to allow remote access to. You can either copy and paste the ID and PASSWORD into an email or ring the person you want to access your computer.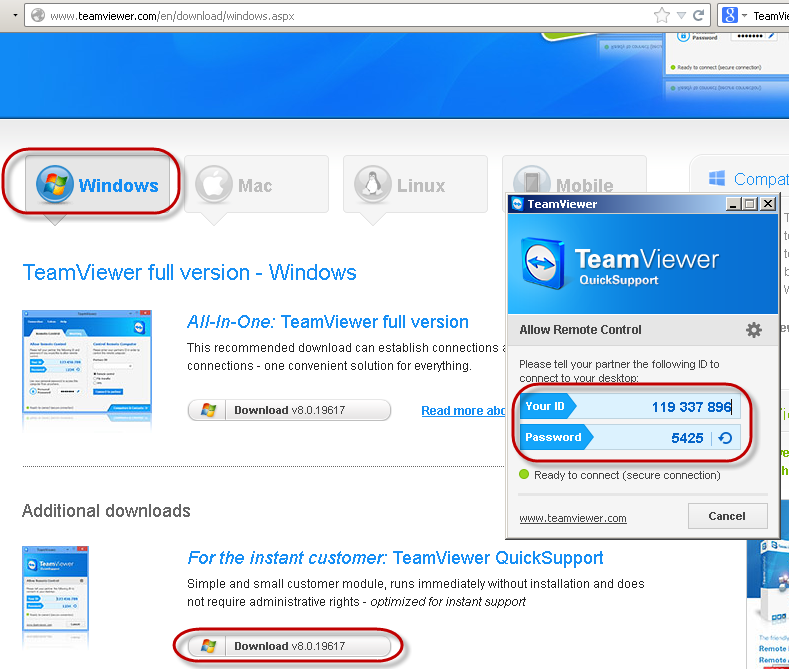 Check out their website if you want to set yourself up as the organiser – http://www.teamviewer.com
Have you tried any other online collaboration tools?