LinkedIn – How to control spam
Spamming is a pain in the arse!! Most social media platforms have their fair share of spammers, including LinkedIn…
There are steps you can take to control spam in LinkedIn
HOW TO REMOVE A CONNECTION THAT IS SPAMMING YOU ON LINKEDIN
Click on 'Connections';
On the right hand side click 'Remove Connections' and select the connections you want to remove;
Click on 'Remove Connections'.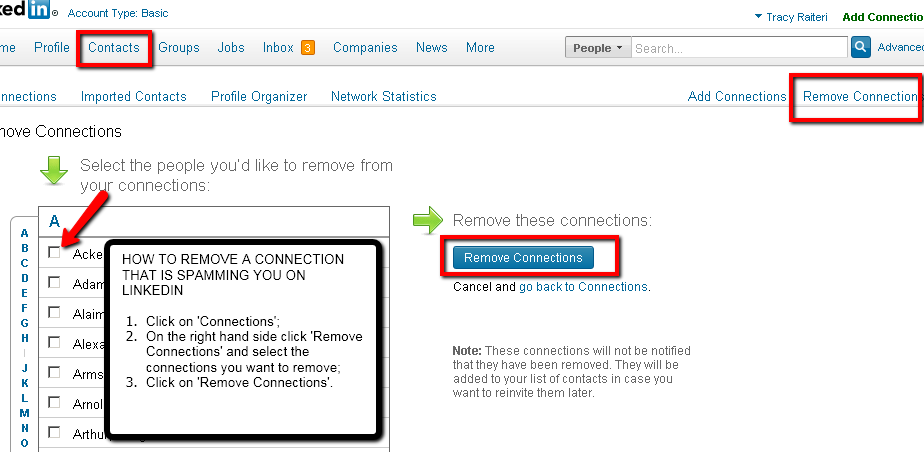 HOW TO REPORT AN EMAIL RECEIVED INTO YOUR LINKEDIN INBOX AS SPAM
Open the email and click on the button 'Report Spam'; When a LinkedIn user receives a number (I think it's currently 5, I think) of 'Report Spam' confirmations they will be reprimanded (currently their account is suspended).
'Forward' the offending email directly to abuse@Linkedin.com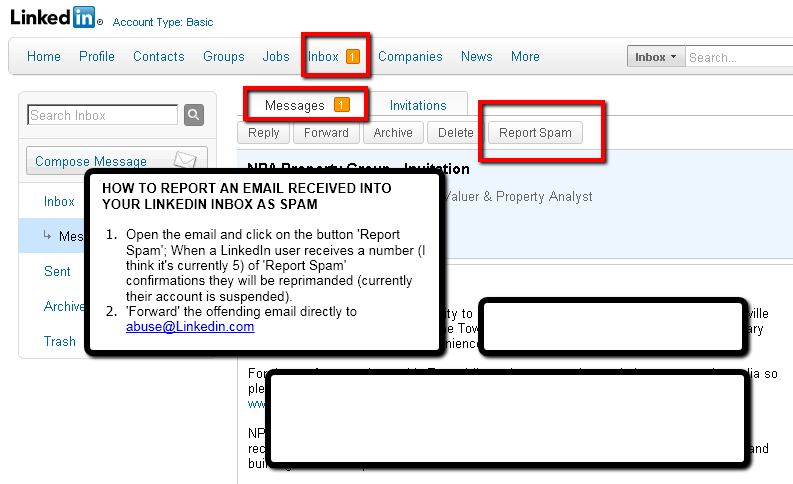 HOW TO CONTROL TYPES OF EMAIL YOU RECEIVE IN YOUR LINKEDIN INBOX
Under the drop down under your name at the top right of your LinkedIn screen select 'Settings';
Click 'Email Preferences';
Click 'Select the types of message…';
Under 'Opportunities' unselect the items you don't want to be contacted for > include a note under 'Advice to people…' > Save Changes.