Share a post from your Page to your personal Profile Timeline
Due to recent Facebook Page changes, lately (August 2015) some people have had problems sharing posts they publish on their Facebook business Page on to their personal Facebook Profile timeline.
Here are some instructions that might help you, but let me know in the comments if you have a different problem with sharing from Facebook Page you admin to your personal Facebook Profile and I'll see if I can't sort it out for you.
To SHARE a post from your PAGE to your Personal PROFILE as you personally:
Sign in to your personal Facebook Profile
type in your Page in the Facebook search box and open (you are now viewing your FB Page as you personally, you'll see your FB profile image in the top right and in the comment box)
now when you Like, Comment or Share you will be using your "personal" voice not the Page voice.
When you click share select "SHARE" to select WHERE to share to post to and to add a custom message.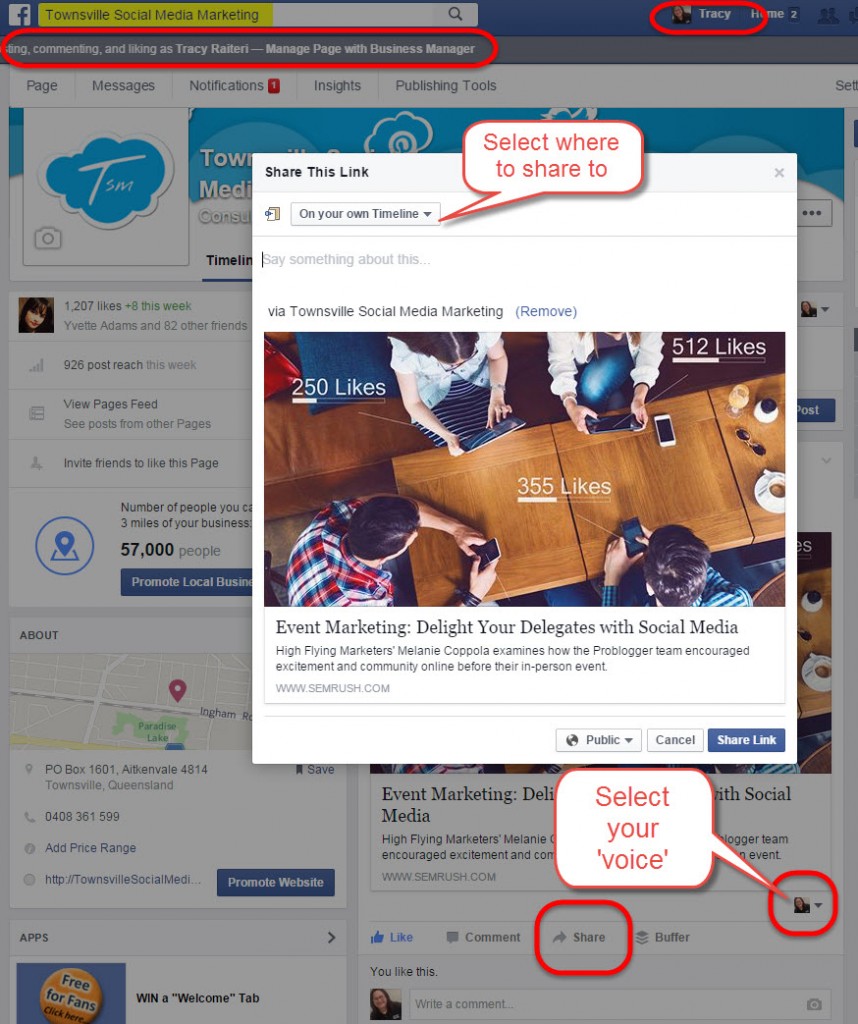 One Response to Share a post from your Page to your personal Profile Timeline